When Katie Conway, the Founder and Executive Director of Chatting with Char Char started looking for a rescue, she was pleasantly surprised by the amount of options. She looked for a number of months before she met Charley. Charley was 2 or 3 years old when she was rescued. She was full of life and excited for her new adventure with her mom. However, Katie quickly realized having a rescue can be just as much work as adapting a puppy. She learned that Charley suffered from separation anxiety, anxiety to new people (especially men), anxiety to noise and fireworks….pretty much any anxiety you could imagine. Charley was also not socialized and had signs of being mistreated as a pup.
All of these were hurdles but not a deal breaker. She wanted to allow Charley to live the life she should have been living all along. With much research and talking to trainers she started her journey on how to help Charley cope with the hand she was dealt.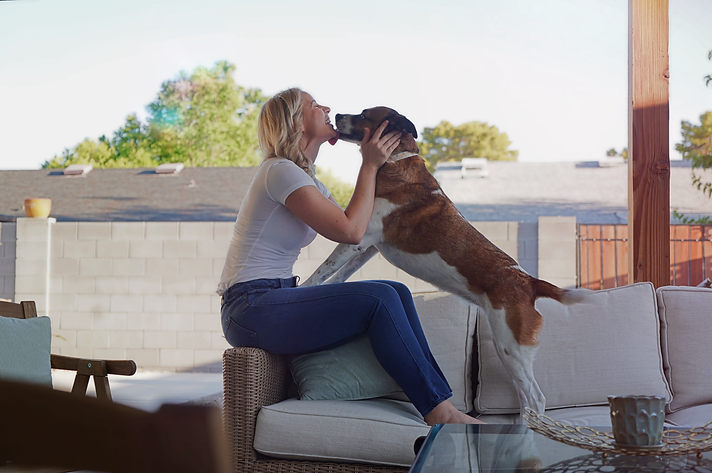 Chatting with Char Char was developed to give new dog parents a resource to help them (and their new baby) with their transition home. Chatting with Char Char is a non Profit foundation that gives back to the community by using 100% of the net proceeds to work with local shelters and rescues by sponsoring individual shelter dogs that may need training, therapy, and other assistance with hardships they may have faced. Our sponsorships cover the cost of items such as but not limited to: personalized beds, leashes, food, training and other expenses associated to each individual animal. Our sponsored pups are harder adoption cases that may need additional resources to cover the cost of medical and training expenses to ensure they are rehomed for good!